The Belvoir Floor Plan | Rivers Landing Apartments
Rivers Landing Apartments, located in the charming city of Hampton, VA, offers residents a comfortable and convenient living experience. With its newly renovated apartments and a range of amenities, this community is an ideal choice for those seeking a modern and pet-friendly home. One of the standout features of Rivers Landing Apartments is the spacious one-bedroom floor plan known as The Belvoir. Boasting 800 square feet of living space, this well-designed layout offers residents plenty of room to relax and unwind. The Belvoir comes equipped with desirable features such as an in-unit washer/dryer, ensuring the utmost convenience, and oversized closets, providing ample storage space. Additionally, residents can enjoy the luxury of a private balcony or patio, perfect for enjoying the fresh air and serene views.
Beyond your front door, Rivers Landing Apartments offers an array of community amenities designed to enhance residents' lifestyles. The pet-friendly community welcomes all furry friends with no breed restrictions, allowing residents to share their homes with beloved companions. On hot summer days, residents can cool off in the refreshing pool or take their furry friends for a playdate at the on-site dog park. The community also features a car wash station, making it easy for residents to keep their vehicles clean and shiny. With its commitment to providing a comfortable living environment and a wide range of amenities, Rivers Landing Apartments truly offers a place residents can call home.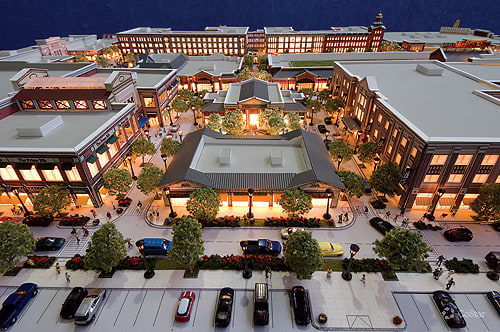 Peninsula Town Center
Peninsula Town Center is a bustling outdoor shopping center located in Hampton, VA, featuring a variety of retail stores, restaurants, and entertainment options. With its modern design and spacious layout, the center offers visitors a comfortable and convenient shopping experience. From popular department stores and specialty shops to gourmet restaurants and movie theaters, Peninsula Town Center is a vibrant destination for both locals and tourists alike.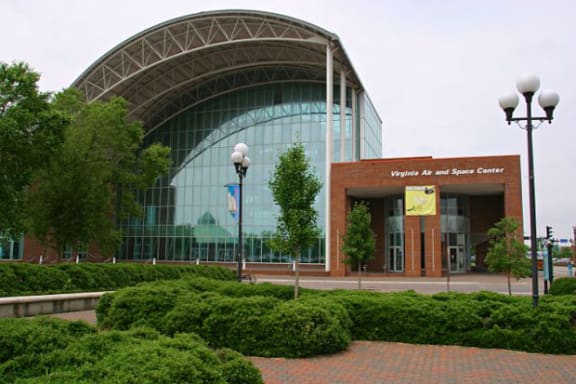 Virginia Air and Space Center
The Virginia Air and Space Center is a world-class museum located in Hampton, Virginia, showcasing the history and technology of aviation and space exploration. With its interactive exhibits and hands-on activities, the center offers a fun and educational experience for visitors of all ages. From viewing historic aircraft and spacecraft to simulating space missions and piloting a flight simulator, it is a must-visit destination for anyone interested in aviation and space.
Hampton Coliseum
The Hampton Coliseum is a multi-purpose arena that hosts various events, including concerts, sporting events, and trade shows. The Hampton Coliseum also includes a conference center, making it a versatile venue for large-scale events and smaller gatherings. Located near Rivers Landing, it is the perfect place for a night out for our residents! Whether you're a live music, sports, or exhibitions fan, the Hampton Coliseum is a premier entertainment venue in the Hampton Roads area.